A daring fighter pilot and war hero Air Commodore (retd) Muhammad Mahmood Alam passed away in Karachi several years ago at the age of 78. He was a veteran of the 1965 and 1971 wars with India and one of the few armed forces personnel who were awarded Sitara-e-Jurrat with bar.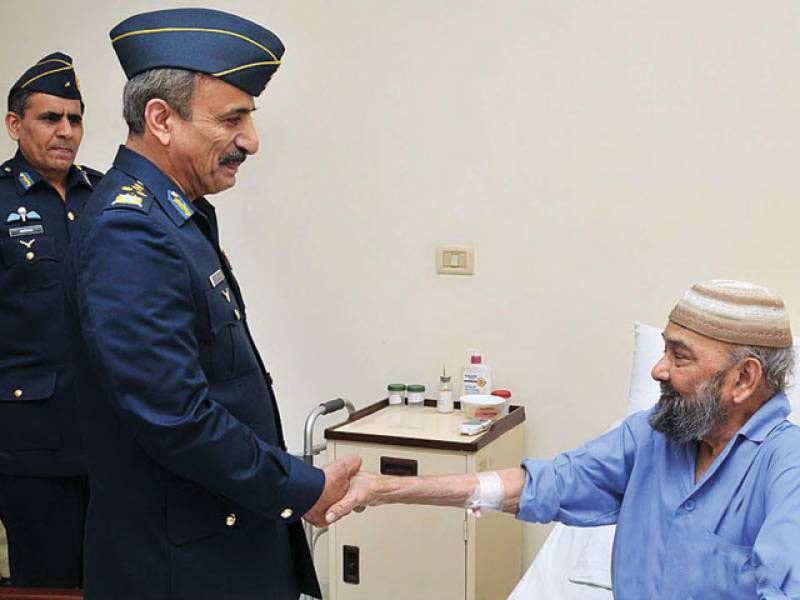 2013 file photo shows then Chief of the Air Staff, Air Chief Marshal Tahir Rafique Butt meeting Air Commodore (r) MM Alam.
To quote John Fricker, the well-known British aviation writer, in his article "Thirty Seconds over Sargodha" (Air Enthusiast, Vol. 1, No. 1, 1971): "…Mohammad Mahmood Alam is a scrap of a man who appears almost lost in the none-too-roomy cockpit of a Sabre. Yet during the 1965 conflict with India, this Pakistani squadron commander established a combat record which has few equals in the history of jet warfare…Many pilots have scored several air victories in one sortie, and have exceeded or equaled Alam's…shooting down up to five enemy aircraft of superior performance within a few minutes. But few are likely to be able to match his record of destroying at least three opponents – Hawker Hunters of the IAF [Indian Air Force] – within the space of somewhere around 30 seconds."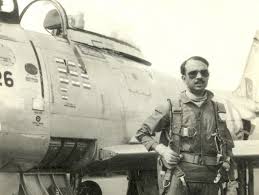 Alam's feat at the beginning of the 1965 war was remarkable as it had far reaching consequences for the PAF and the nation in its war for survival. Indeed, the daring record making achievement by Alam played a major role in denting the Indian Air Force ambitions to overwhelm the PAF defences. After the 7th September feat of Alam, the IAF stopped attacking PAF's installations in daylight, especially Sargodha.
Alam's accomplishment upped the morale of the service personnel of all shades and the whole nation as it was the first major victory against the enemy while others were to follow it. Junior fighter pilots in the PAF were greatly emboldened and encouraged as they got a hero to emulate.
Significantly, IAF's UK-made Hunter aircraft was considered much superior to PAF's F-86 Sabres. Alam shattered the myth, once and for all. Thus from the heroics of 7th September, the Indian Air Force could never fully recover and its plans and strategy to overwhelm the PAF dissipated. Summing up, MM Alam's deed set a furious pace for the air war which the IAF could never fully match.