Maaha Ayub, a student from Karachi, bagged a bronze medal in the 49th International Chemistry Olympiad held in Bangkok, Thailand, over 75 countries, including the United States, China and Russia participated in the competition.
Maaha Ayub has made the whole Pakistani nation proud by winning the bronze medal in a global competition of chemistry.
International Chemistry Olympiad (IChO) is an annual competition for the world's most talented chemistry students at the secondary school level, students from more than 70 countries participated in that global competition, its website says.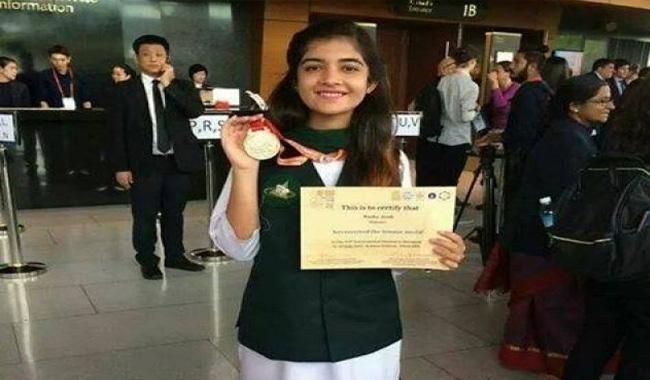 A team from Pakistan, comprised of four most talented students was sent to compete against 297 students of chemistry subject from around the world.
Maaha Ayub, an A-Levels student at Lyceum School Karachi, won the competition and bagged the medal for Pakistan in the 49th International Chemistry Olympiad (IChO) in Bangkok, Thailand.
Nations around the world send a team of four students who are tested on their chemistry knowledge and skills in a five-hour laboratory practical and five-hour written theoretical examination, it adds.
The competition event was held from July 6-15 this year after which the results were announced. Maaha was one of the few girls among hundreds, who had gathered from across the globe, to win the bronze for Pakistan.
Source: thenews.com.pk
Comments
comments
Powered by Facebook Comments